Most Businesses die because they don't have enough customers.
~Eban Pagen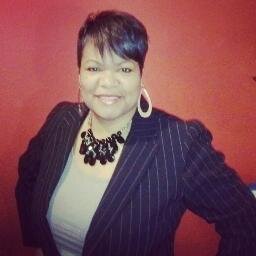 The key to over coming your marketing issues is this….Discover how to effectively market your Business and get the ideal clients to come to you!
When your Child Care Business enrollment is Low, this affects every aspect of your Business and I know first hand that every Child Care Business Owner wants their Home Daycare or Center to be filled to capacity.
Furthermore, as a Child Care Business Owner of 15 years, I know that your Child Care Business may not always be filled to capacity, however, if you want a Successful Child Care Business, you must increase your Marketing knowledge!

Are you tired of struggling with low enrollment?
Are you ready to open or expand your Child Care Business?
Can't figure out how to create Marketing ads that will attract parents to you?
Don't know where to start with marketing your Child Care Business?
Want to find out how to Market your Child Care Business Online?
Do you have a website, but don't know how to market your Business via your website?
Curious about how other Successful Child Care Business Owners Used Marketing strategies to build their enrollment?
If you answered yes to any of the questions above, The Marketing 101 Toolkit is for you!

What Are Child Care Business Owners Saying About the Marketing 101 Tool-kit!
"As a newly licensed family child care provider, the Marketing 101 Toolkit is such a blessing for me!  I have spent hours and hours on the Internet, completely frustrated with looking for new ways to market my business and not knowing what really works.  With the Marketing 101 Toolkit, everything I ever wanted to know about marketing my business is there, completely organized, well-written, and very easy to understand and follow through with.  Best of all, links are provided and so are statistics!  I absolutely love it!  The Marketing 101 Toolkit is also something that I will continue to use for many years to come. 
Thank you, Shiketa Morgan!  You are awesome!  Keep up the great work!"
~Christina Margolis, Owner of Its Takes a Village Family Home Child Care Business
________________________________________________
"I found your marketing kit to be full of great information and a workable plan, especially for someone who may be new or not know just where to start. I learned a lot."
~Sheila Anderson, Owner of Little Ones Child Care and Preschool  in Michigan
___________________________________________________
 "What a creative presentation of information.  The selected quotes are inspiring and helpful. I am starting on the first quote and working my way to the tenth.  I appreciate how you list your resources. It encourages self-study.
Shiketa, I love to read about child care business owners' start up stories.  It show the human side of being in business.  The book is interactive because you are inviting the reading to share their thoughts.  How powerful!  I have a page full of notes and ideas just from the first section.The explanation of marketing terms as it relates to the child care business is quite helpful.  The reader has the information on hand and can apply the terms immediately.   Again, the resources that you provide in this book are so valuable.  Thank-you.  The questions that you ask the readers not only invites, but inspires the readers actively per take in the growth of their business.
 I get so inspired when I hear about what other child care business owners are doing.  I plan to use some of the marketing strategies listed such as a referral program, social media challenges and free trial day.
Shiketa, I think your 101 Marketing Kit is a winner.  Thanks for the information and inspiration!"
~Myra Abdus-Saboor, Owner of Teach the Children Early Learning Center
_____________________________________________________________
"I like the content of the Marketing 101 Tool Kit!  The biggest plus is that it's from personal experience and that the marketing tips are from other REAL owner/directors!"
~Kristina Akins, Owner/Director of Tamarac Preschool
____________________________________________________
"What I loved  the most about the kit was the different aspects from various Directors/Owners that are in the field. Obtaining information from someone that has "walk the walk" holds a lot of weight verses someone one teaching you about "stats" and "what the textbook says to do."
Latorie S. Lloyd, Owner Aspire Early Learning Academy, LLC
** After purchasing the tool -kit via pay pal, please wait to be redirected to the sign-up page to claim your kit downloads! After completing the sign-up form, your toolkit will land in your email momentarily.
**Gmail account holders, be sure to check your promotions table for your download link!!