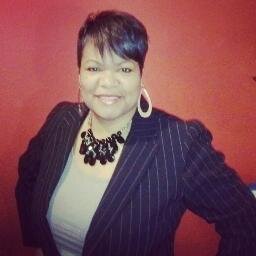 My name is Shiketa Morgan and I am the author of this blog and the owner of Learning Days Child Care Center in St. Louis Missouri.
I created this blog to share child care resources with other child care business owners, because I know first hand that the childcare field is always changing and there  are many challenges that come along with owning a childcare business.
I quit my job as a Registered Medical Assistant to start a home daycare in December 1998. I was tired of my paycheck being the same every two weeks and I wanted to stay home with my children. I really enjoyed working from home and helping other moms by providing a safe home environment for young children.
In June 1999, my home day was licensed by the State of Missouri and I was so excited that my business was thriving. The only problem that I faced was a lack of early childhood knowledge and experience.  My lack of knowledge and experience was effecting how I ran my program. So in 2001,  I decided to enroll in the local community college (Child Care Field Base Program) to take some early childhood classes.  The classes were taken in the comfort of my home and the instructor came to me. That was one of the best decisions I could have ever made. When I furthered my knowledge, my creativity expanded, my home day received NAFCC accreditation, the parents loved my program and my business took over the house!
The knowledge that I obtained in School encouraged me to turn my home into a preschool. In fact, we moved into the basement so that the childcare program would have more room for the kids.  My family spaces was beginning to get smaller and this forced me to move the business out of my home.
I opened a Childcare Center in 2003 and continued my early childhood education. There were major differences in operating a home daycare versus a child care center. In a home day care I worked alone or with at least one assistant. In a child care center, I manage staff, deal with more children, more parents and more visitors in my business. This meant I needed to grow as a business owner and  develop my Leadership abilities!
As I began to grow as a Leader, my business began to blossom. My staff turn-over was lower, I was more confident as a business owner and I developed a passion for teaching others.
In summary, I must say that I am very passionate about empowering you to succeed and I look forward to getting to know you.
So be sure to browse the resources that are available to you on my blog!
With Your Business Success in Mind,
Shiketa Morgan,